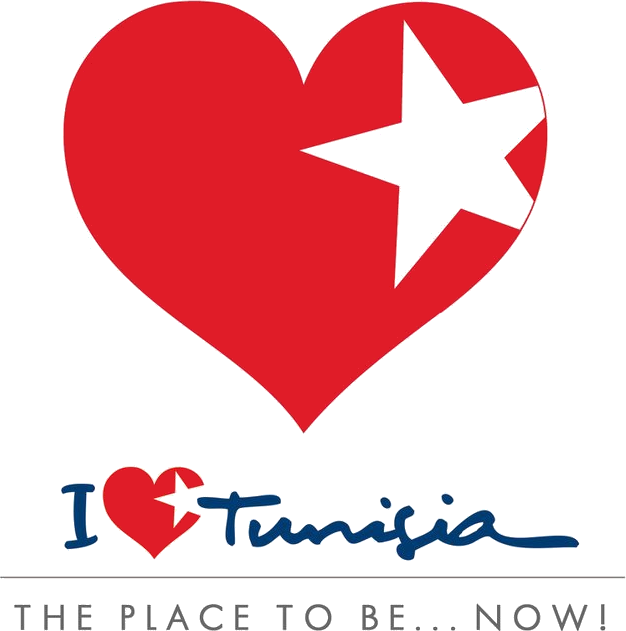 On February 14, 2011, the Tunisian Ministry of Trade and Tourism launched a new tourism campaign and a new logo with the slogan "I Love Tunisia". It was launched exactly one month after the Tunisian revolution culminated and seeks to revive Tunisia's tourism industry.
The following was posted on
the campaign Facebook profile
:
On February 14, the Tunisian revolution, which has allowed the advent of democracy in the country, celebrated its first month.

The Tunisian Ministry of Tourism launched on this occation a major campaign on the Internet to support Tunisia.

This is a unique, simple and quick occation to manifest its symphathy for the Tunisian people, on Saint Valentine's day!

To support Tunisia, customise your Facebook profile picture with the logo "I Love Tunisia".

An in your turn, spread this "love invitation" to as many as possible.



In French:




Le lundi 14 février, la révolution tunisienne, qui a permis l'avènement de la démocratie dans le pays, fêtera ses 1 mois.





Le ministère tunisien du Tourisme lance à cette occasion une grande campagne sur internet de soutien à la Tunisie.





C'est une occasion unique, simple et rapide de manifester sa sympathie envers le peuple tunisien, le jour de la Saint-Valentin !





Pour soutenir la Tunisie, customisez votre photo de profil Facebook avec le logo « I love Tunisia ».
News sources:
BusinessNews.com.tn
Tunisie Numerique
Leaders
African Manager