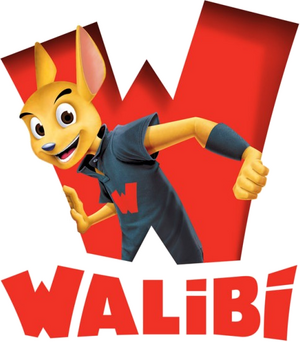 Walibi, an amusement park operator with activities in Belgium, France and the Netherlands, unveiled a new visual identity on January 20, 2011. It was created by
Figtree Network
.
Via
Brand New
, who has a post with more on this. More info in
a post from the blog NewsParcs
(archive)
.
Horizontal version.
The name "Walibi" and the kangaroo logo date back to 1975, although the kangaroo has been updated through the years. Walibi has more on the history of their logo on their wbesite in both
French
(archive)
or
Dutch
(archive)
.